Allison Tubbs, MSN, FNP-BC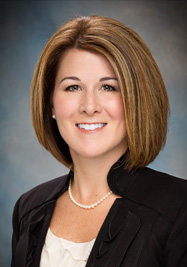 Allison Tubbs, MSN, FNP-BC
Experience You Can Trust
Allison Tubbs is a compassionate board certified Advanced Registered Nurse Practitioner. Upon graduating at the top of her class from Florida Gulf Coast University with a Master of Science degree in nursing, she achieved clinical excellence as a registered nurse for 17 years in critical and post anesthesia care. She was also the recipient of the Outstanding Primary Health Care award presented by Sigma Theta Tau International Honor Society. Allison cares for patients utilizing evidence-based guidelines blended with extensive clinical experience from over 20 years of experience in direct patient care. Allison is married to Steve and they have two wonderful boys. Enjoying roles of wife, mother and health care provider, Allison recommends yearly skin examinations for adults and periodic check-ups for children to evaluate their moles.
Scheduling a yearly skin examination with
HAIKEN DERMATOLOGY
May help you from becoming one of these statistics:
Women aged 39 and under have a higher probability of developing melanoma than any other cancer except breast cancer.
The number of women under age 40 diagnosed with basal cell carcinoma has more than doubled in the last 30 years; the incidence of squamous cell carcinoma among women under age 40 has increased almost 700 percent.
People who use tanning beds are 2.5 times more likely to develop squamous cell carcinoma and 1.5 times more likely to develop basal cell carcinoma.
Melanoma is nine times more common between the ages of 10 and 20 than it is between birth and 10 years.
Diagnosis and treatment is delayed in up to 40 percent of childhood melanoma cases.
References
American Cancer Society. Cancer Facts & Figures 2012.
Christenson LJ, Borrowman TA, Vachon CM, et al. Incidence of basal cell and squamous cell carcinomas in a population younger than 40 years. JAMA2005; 294(6):681-690.
Karagas MR, Stannard VA, Mott LA, Slattery MJ, Spencer SK, and Weinstock MA. Use of tanning devices and risk of basal cell and squamous cell skin cancers. J Natl Cancer Inst 2002; 94:224; doi:10.1093/jnci/94.3.224.
Lange J, Palis BE, Chang DEC, Soong S, Balch CM. Melanoma in Children and Teenagers: An Analysis of Patients from the National Cancer Data Base.J Clin Oncol 2007; 25:1363-8.
Ferrari A, Bono A, Baldi M, et al. Does melanoma behave differently in younger children than in adults? A retrospective study of 33 cases of childhood melanoma from a single institution. Pediatrics 2005; 115:649-57.